Renee Zellweger Pregnant? Countdown To The Tabloid Covers (PHOTOS)
We don't think Renee Zellweger is harboring a mini Bradley Cooper in her womb, but she showed up at the Berlin Film Festival, for which she is a juror, in a satin dress that did something funny to her midsection.
Cooper recently admitted he is spending Valentine's Day away from Renee. How long until she lands a "telltale bump?" tabloid cover, like Angelina often does (scroll down for a sample).
PHOTOS: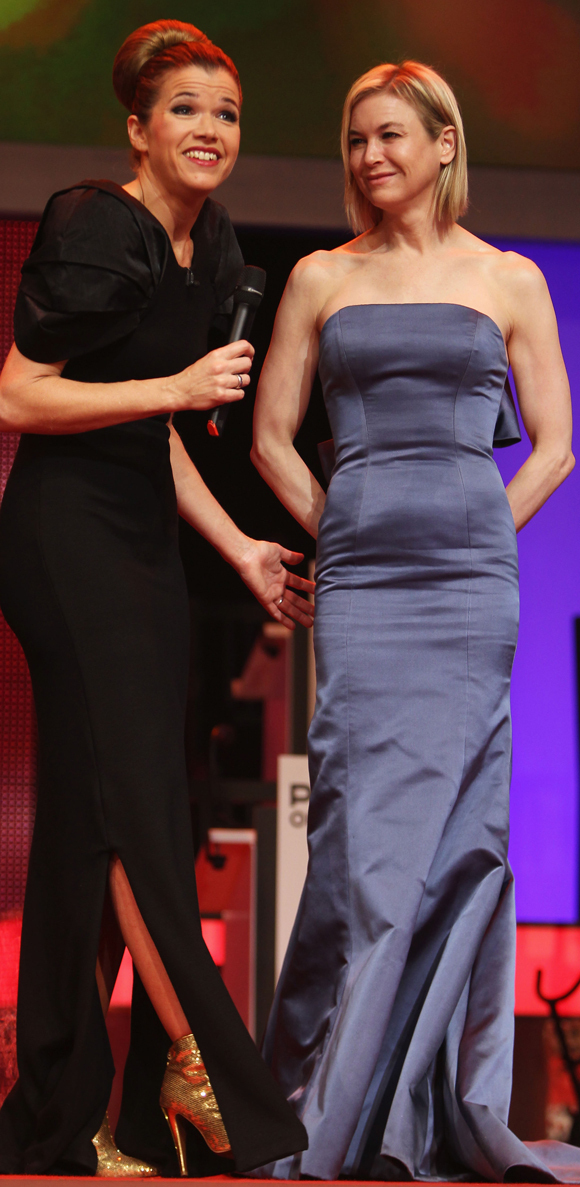 A TYPICAL PREGNANCY RUMOR COVER: