For the rest of the best in art and culture this weekend, check out Flavorpill LA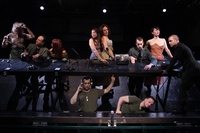 The Wooster Group: North Atlantic
Feb 10-21
Tuesdays-Saturdays (8:30pm)
Sundays (7pm)
REDCAT
631 W 2nd St
213-237-2800
Info

REDCAT's four-year artist-in-residence project with the Wooster Group is one of those gifts that just keeps on giving. Not content with being at the top of the theatrical food chain when it comes to creating monstrously fabulous avant-garde works, the group's creative think tank occasionally reaches back into its own canon to remount some heralded productions from years past. This LA visit gives us North Atlantic, a 1982 work that strays from the company's current aesthetic obsessions with technological stagecraft and hones in on a satirical take on the American military and pre-digital technology.
- Allen Moon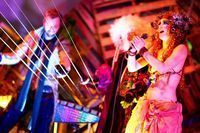 The Do LaB presents Lucent L'amour Visionary Love Fest
Saturday Feb 13 (7pm-4am)
Shrine Expo Hall
700 W 32nd St
Info
LA-based interactive art purveyors, The Do LaB return for their fifth annual art and music festival, Lucent L'Amour 2010. The massive party at the Shrine Auditorium makes use of the venue's indoor and outdoor space, reserving two full stages for live music acts, DJs, and vaudeville-inspired performances from Lucent Dossier. Headliners include Bassnectar and N.A.S.A., with support from Stanton Warriors, Yard Dogs Road Show, Beats Antique, Lazer Sword, and more. The all-night party also features installations, live painting, and a full-scale art gallery curated by Mike Russek and Deborah Vogt.
- Tanja Laden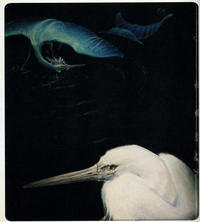 The Ulysses Guide to the Los Angeles River
Opens Saturday Feb 13 (7-9pm)
Feb 14 - July 3
Wednesdays-Sundays (noon-5pm)
Pasadena Museum of California Art
490 E. Union Street
626-568-3665
The Los Angeles River has been having a comeback, if you can argue that it was ever popular to begin with. Following up on 2009's Frogtown Art Walk/river cleanup with Friends of the LA River, as well as a series of photo tours, it's easy to see why the oft-maligned, overlooked landmark has finally become a source of inspiration. And like the contents of the inlet itself, the elaborate graffiti that decorates the man-made riverbed is always evolving. Mirroring the cultural cross-section of the City of Angels, The Ulysses Guide to the River features work by Charles "Chaz" Bojórquez and Rob Sato, and is based on a book of the same name, written by the exhibition's guest curators: Christopher D. Brand, Evan D. Skrederstu, Steve Martinez, and Matthew Brand
- Tanja Laden