"The Colbert Report" is off this week, but in case you needed a reminder of how great Colbert is, please watch the video him climbing in a fireplace during an interview with Bob Costas. You'd think there'd be a reasonable explanation or that it was part of an elaborate bit. But you'd be wrong. It's just Colbert being awesome (don't worry, it's a fake fire), much to the delight of Costas. (Thanks Jake!)
And if that wasn't enough for you, here's a picture of of Bob Costas riding a stuffed moose. The interview teases it a bit, but for the full segment we'll have to wait for Colbert's special covering the games. We're sure there's some sort of context.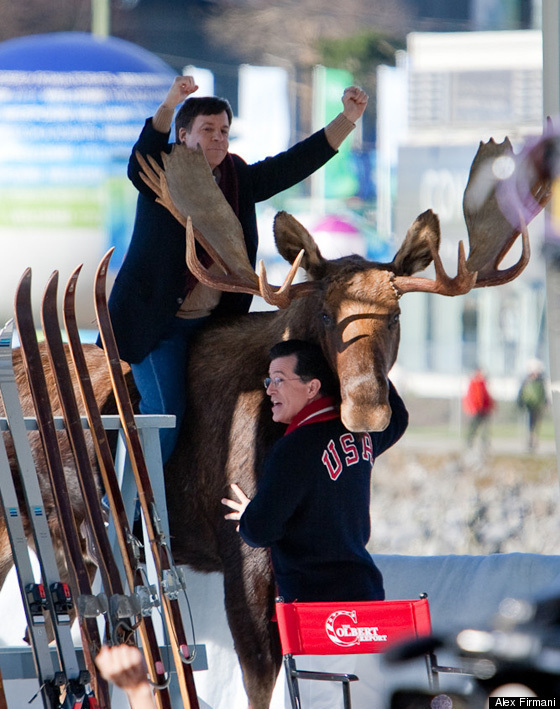 SUBSCRIBE AND FOLLOW
Get top stories and blog posts emailed to me each day. Newsletters may offer personalized content or advertisements.
Learn more