The Funniest Headline Fails Of All Time (PICTURES)
Newspapers (and even some news websites) just keep providing us with gold. Last week, we showed the you creepiest classified ads, and now we've collected our favorite unintentionally funny headlines. We're convinced that none of these publications have editors. And if they do, either they have an amazing sense of humor, or they're completely oblivious. If it's the latter, perhaps they missed on being a teenager, when anything sounding remotely sexual was the funniest thing in the world.

Seen a major headline fail? Hit the "PARTICIPATE" button and add it to our list!
Funniest Headline Fails
Find a picture, click the participate button, add a title and upload your picture
TIger's Not So Secret Hobby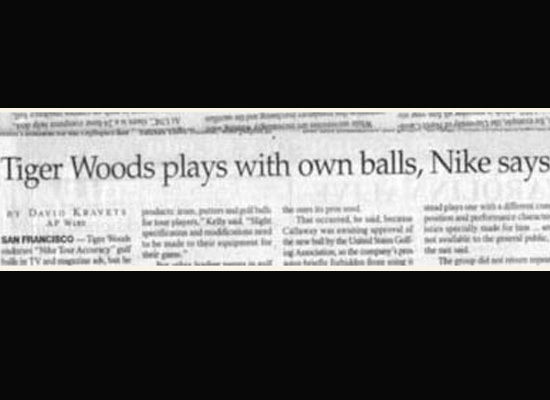 Total comments:
194
|
Post a Comment