The Twitterverse is well on its way to a major milestone: its 10 billionth tweet.
Thanks to GigaTweet, created by the One Sentence Diary Project, you can keep track of Twitter's progress in real-time.
The site has a running tally of the number of tweets on Twitter (see screenshot below) as well as a countdown clock to 10 billion.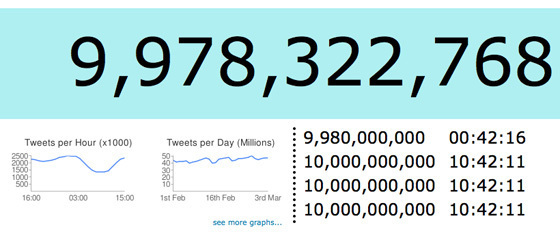 Check it out for yourself on GigaTweet!