Little known fact: This alpaca was originally cast in "Twilight," only to bow out when he decided against committing to a four-part series. Luckily Taylor Lautner was a dead ringer and they could replace him midway through filming. Wait til you see the alpaca's abs. Dude's ripped.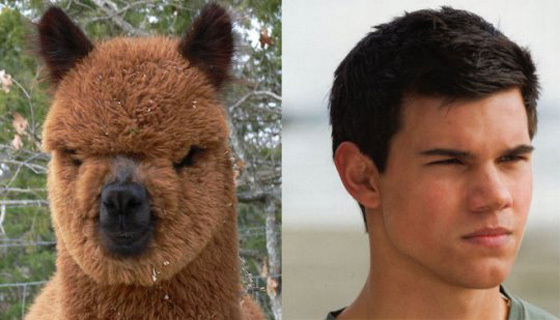 (Photo: KD Galbraith, Walnut Creek Alpacas / Getty)
SUBSCRIBE AND FOLLOW
Get top stories and blog posts emailed to me each day. Newsletters may offer personalized content or advertisements.
Learn more