Casting 'Too Big To Fail': Which Celebs Should Appear In The Movie Of The Financial Crisis? (PHOTOS)
It was just a matter of time before Hollywood got its hooks into the financial crisis.
HBO recently announced that it had bought the rights to Andrew Ross Sorkin's sprawling bestseller "Too Big To Fail: The Inside Story Of How Wall Street And Washington Fought To Save The System -- And Themselves."
The news led to a very important question: who would play the Wall Street titans that became household names during the tumult of the last few years? Casting debates made their way to Twitter -- where financial bloggers like The Epicurean Dealmaker and Twitter-loving writers like Heidi Moore -- chimed in with their choices.
We took some of the best picks from the web and combined them with our own to come up with what we think is the the definitive cast. Our methodology: we considered natural resemblance, acting chops and, admittedly, a certain comedic charm.
Check out the cast below:
Got better idea for who should play key figures from the financial crisis? Send us your picks below.
Casting 'Too Big To Fail'
Find a picture, click the participate button, add a title and upload your picture
Goldman Sachs CEO Lloyd Blankfein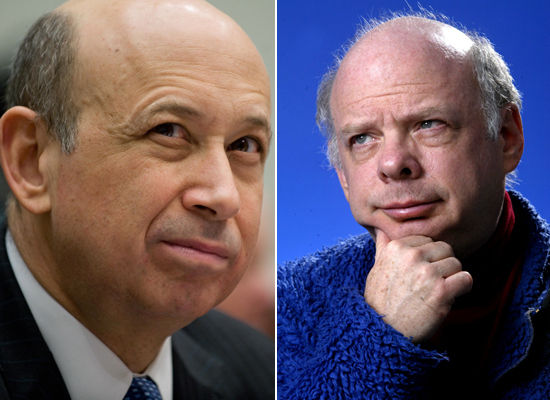 Total comments:
70
|
Post a Comment
Not A Good Fit
A Dead Ringer
Best Too Big To Fail Casting Decisions
Subscribe to the HuffPost Money newsletter!