So how does Roger Ebert really feel about 3D?
He shared his blunt, brief opinion of the new tech trend in a recent post on Twitter. (And it isn't pretty.)
Check out Ebert's tweet below--then tell us what you think of the 3D technology that's coming to TVs and movie theater screens.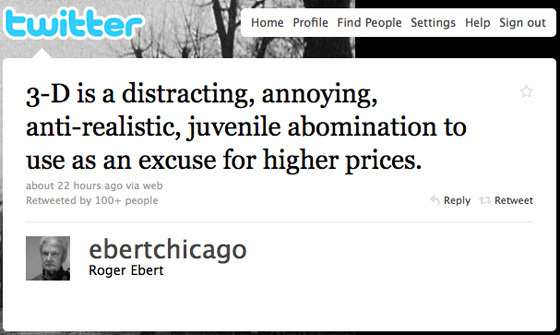 SUBSCRIBE AND FOLLOW
Get top stories and blog posts emailed to me each day. Newsletters may offer personalized content or advertisements.
Learn more