After much waffling, Kim Zolciak admitted she was bisexual earlier this week and dished on her girlfriend Tracy Young, from their "passionate" first kiss.
Now more evidence of Kim's love for the ladies, or at least expensive fake hair.
"Yes I think girls are awesome!!" she tweeted along with the picture below.
Meanwhile Radaronline.com reports that Kim is still torn between Tracy and her married lover Big Poppa.
"Kim and Tracy are still very much involved. In fact they will be in Los Angeles together very soon," a source told Radar. "It's a real relationship and not just for the show. Tracy has been helping Kim with her music career and she has become a big influence on her life."
But, the source said, Kim is still involved with Big Poppa, whose name is Lee Najaar.
"He's still married and he has played a big part in Kim's life in recent years and she owes him a lot," the source said. "She even has his initials 'LN' inked on her ring finger."
PHOTO: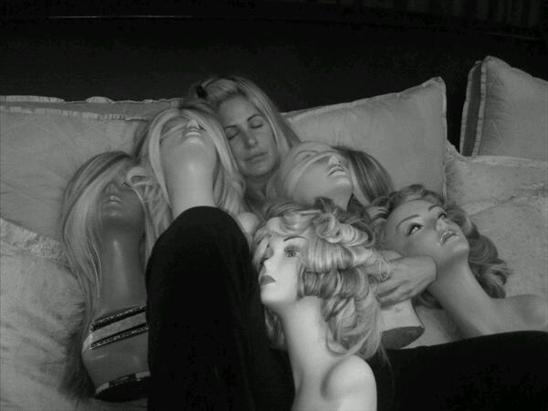 SUBSCRIBE TO & FOLLOW ENTERTAINMENT
THE spot for your favorite fan theories and the best movie recs. Learn more