Why purchase a crisp, clean shirt when you can buy a Balmain tee that already has gaping holes in it? This olive green number is 100% cotton and "simply slips on," according to Net-A-Porter.
Looks super comfy--except for obvious draft! All yours for...$1,625.
Yes, you read that correctly.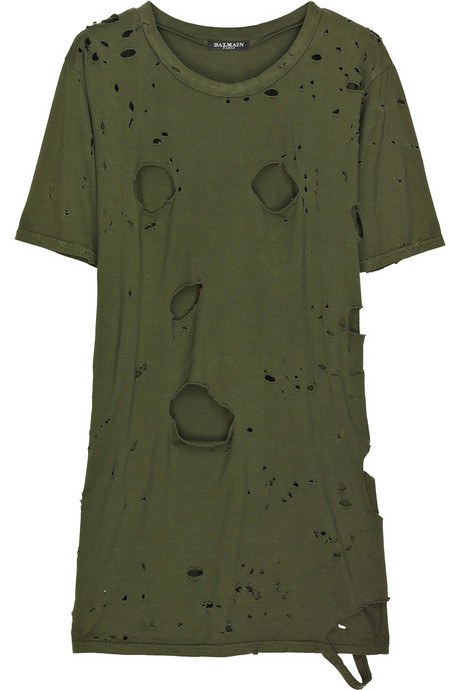 SUBSCRIBE AND FOLLOW
Get top stories and blog posts emailed to me each day. Newsletters may offer personalized content or advertisements.
Learn more