Joslyn James is coming to the Masters... almost. The porn star who says Tiger Woods twice impregnated her will dance at an Atlanta strip club while her alleged former lover is competing in golf's most prestigious tournament in nearby Augusta.
Promotional images at the Pink Pony's web site tauntingly ask whether Tiger will "come to see her at the Pony." Another image asks, "Will they start sexting again?" The latter graphic is an obvious reference to the extremely graphic text messages that James says Woods sent her. Some of the texts mentioned golden showers and choking.
According to SportsByBrooks, James' manager says the alleged mistress "was invited out to Atlanta to make an appearance at Pink Pony. Joslyn does not dance in LA." She will attend the club from April 8-10. Scroll down for images from the club's web site.
LOOK: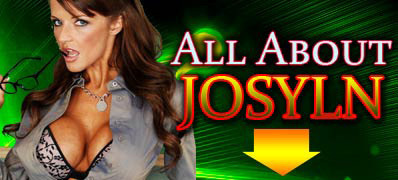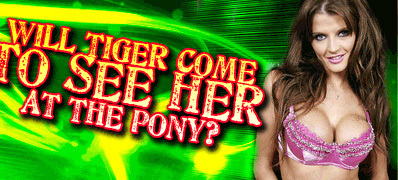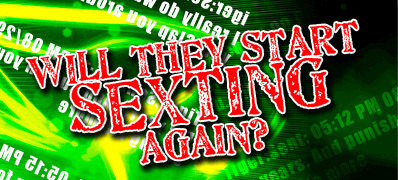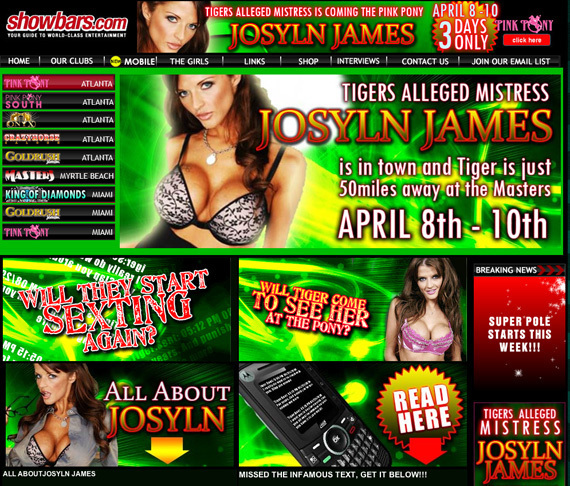 More women linked to Tiger Woods
FOLLOW HUFFPOST