This might give new meaning to the name Volcano Roll.
Famed Japanese eatery Matsuri is bringing a little bit of Japan to the US with a special penis-themed menu in honor of Kanamara Matsuri, or Penis Festival.
During the first week of April, residents of Kawasaki, Japan fill the streets with phallic see-saws, penis carving contests, and edible penis replicas in honor of fertility.
Extending this tradition stateside, the Maritime Hotel restaurant is offering a menu featuring Get It Up Hot Pot, Big Sausage, Hard Banana Cream Pie, and a Ginseng Up Cocktail.
And of course no penis-themed would be complete without free condoms, so Planned Parenthood will be handing those out for any after-dinner celebration.
Check out the invite below: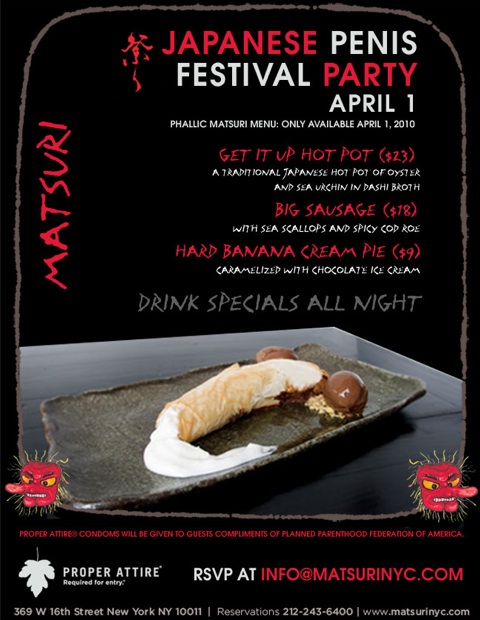 FOLLOW HUFFPOST