The bizarre revelations about Roger Clemens' intimate issues continued Wednesday with a report alleging that federal investigators probed the pitcher's sex life to determine whether he was using performance-enhancing drugs.
Clemens is apparently fighting back. The @rogerclemens Twitter account includes two posts that reject the recent claims about Clemens. The first tweet said, "It's amazing what some will say to make money off of another. Hey here's a thought...every tried working for a living?" Moments later, the writer followed up with details no baseball fan likely wants to hear: "I've taking great care of my body and to this date and time all the pipes on this body are still working great. Thx for asking." While @rogerclemens is not a verified account, multiple reports have linked it to Clemens.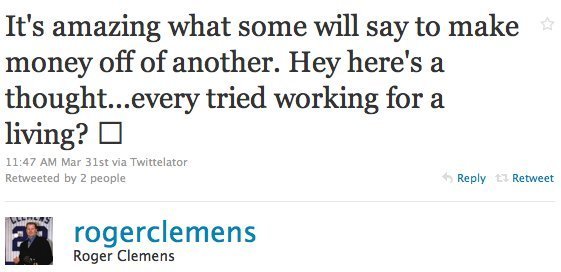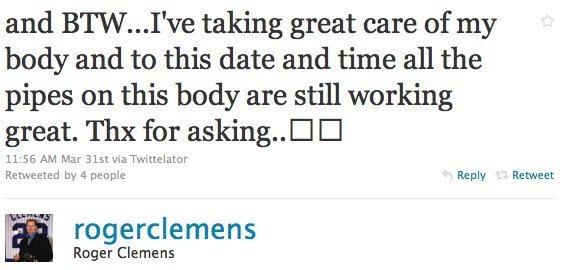 SUBSCRIBE AND FOLLOW
Get top stories and blog posts emailed to me each day. Newsletters may offer personalized content or advertisements.
Learn more