Michael Bennet Inching Closer To Norton; Gov Race Close: Rasmussen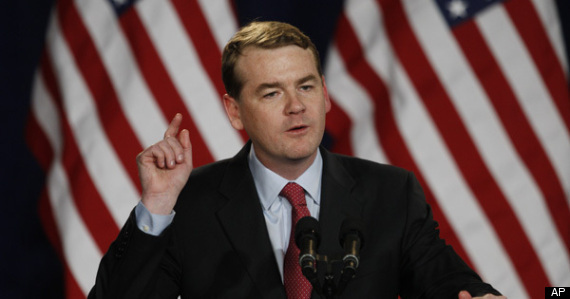 The latest round of polling by Rasmussen Reports indicates the Colorado Senate Race may be tightening. The poll, which was conducted April 5, shows Republican Jane Norton with a 5 point advantage over Incumbent Democrats Michael Bennet, 46%-41%. This is the first time in months that Bennet has moved above 40% support in Rasmussen polling.
One month ago Rasmussen, which has been conducting monthly polls on the race since November, showed Norton winning 48%-39%.
Meanwhile, Democratic challenger Andrew Romanoff, who last month made a significant push in the polls, lost ground despite winning the party caucuses last month. Polls conducted this week showed him losing by 11 points to Norton.
Romanoff also lost ground in hypothetical matchups against Norton's Republican opponents, Ken Buck--who also won his party's caucuses--and Tom Wiens. Bennet posted similar numbers versus Buck and Wiens.
Rasmussen also predicted a tightening Governor's race, with former Congressman Scott McInnis leading Denver Mayor John Hickenlooper 48%-42%.
Both parties will select their nominees during primaries on August 10.