Margarita Zavala de Calderon & Michelle Obama: This Week's Fashion Face-Off (PHOTOS, POLL)
Margarita Zavala de Calderon, wife of Mexican President Felipe Calderon, will be spending some time with Michelle Obama when the American first lady makes her first official solo trip to Mexico this Tuesday through Thursday. Zavala de Calderon is no slouch herself: as a former PAN deputy in the LIX Legislature of the Mexican Congress, she is the only first lady of Mexico to have ever served in Congress.
The 42-year-old first lady has also cultivated a signature style, staying chic in her signature shawls, also known as serapes or rebozos. See her wear her shawls around the world, and vote for your favorite. Now the question remains: What will Michelle wear? Stay tuned.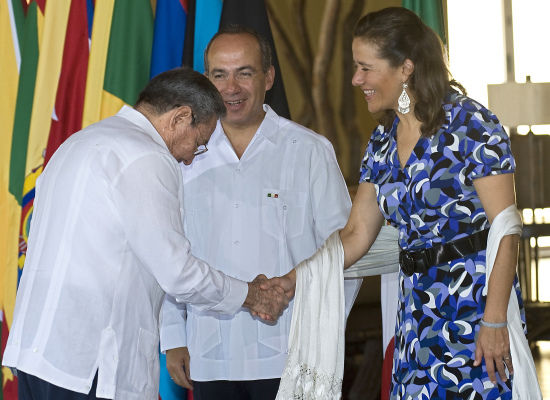 Total comments:
23
|
Post a Comment