'The Fourteenth Banker,' Anonymous Bank Insider, Describes His Moral Crisis: 'The System Is Built To Be Gamed'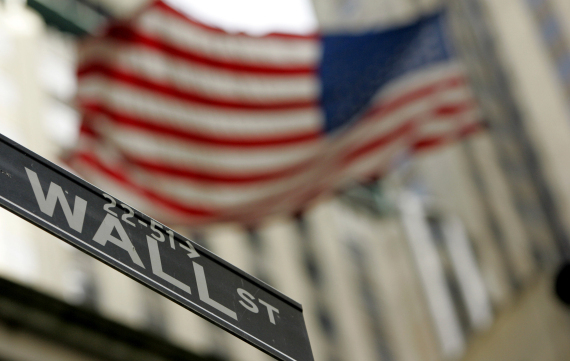 "The system is built to be gamed."
"The voices of dissent are not being heard."
These are the words of an anonymous executive at one of America's 10 largest banks, who after many years of watching the worst of Wall Street's ethics transform his company, has decided to speak out.
(Scroll down for the Q&A)
Despite the obvious risks to his banking career, the executive, who's been in the industry for more than 20 years, says he can't bear to keep quiet any longer: "I decided that I cannot live with the extent of the compromises to my value system."
In early April, the executive in question started the anonymous blog, The Fourteenth Banker. Intended as forum for bank insiders who feel muzzled by industry gag orders, the blog gets its name from a now infamous March 2009 White House meeting with the heads of the nation's largest banks. (It's also a reference to the book, "13 Bankers: The Wall Street Takeover and The Next Financial Crisis" by Simon Johnson and James Kwak.)
HuffPost recently spoke over the phone with "14" -- for lack of a better name -- about what exactly pushed him to speak out and why he thinks his industry is in dire need of reform. He agreed to speak on the condition that certain aspects of his career and employment were left out.
The executive, who currently works in a management role at a U.S. bank that took TARP funds, described the rapid dissolution of the traditional banking functions at his company in favor of short-term fixes and often exaggerated profits. He described a flawed incentive system that produced generous salaries for many of his colleagues, while reducing lending to credit-worthy Main Street borrowers. That system, he says, has caused his own moral crisis.
A self-described former disciple of the "Adam Smith, conservative lassez-faire school of thought," he has spent most of his career dealing with what's typically considered the backbone of banking: lending to small and medium-sized businesses. (It is also, incidentally what bailed-out banks have been widely criticized for reducing.)
As his industry experienced a wave of consolidation and mergers over the last few decades, he says his bank has become fully committed to the strategies that were once reserved for investment banks. In short, the money culture of Wall Street began to transform the familiar world of branch-based banking.
"Incentive is everything," he says of the changes. "The same sort of ethical and questions and compromises seen at investment banks have that infected the whole organization."
At the heart of the executive's moral crisis is his bank's compensation structure, which has come to resemble the pay schemes of bank trading operations. Though he hasn't been explicitly told to stop making loans, he says the retail banking industry's compensation systems have come to put an outsized emphasis on selling fee-based products (think credit cards) and acquiring deposits.
In other words, at his own bank it no longer pays for him to actually lend money to the kind of businesses that create 75 percent of jobs in America.
Since the downturn began, he says his bank overreacted to lagging profits by squeezing the availability and cost of loans for small and medium-sized companies. The simplistic argument, he says, is that the downturn has meant lower profits for businesses and therefore lending needed to fall. But the losses in business banking, he says, are only running between 1 and 2 percent a year -- a far cry from the massive losses suffered by banks' credit card portfolios.
When he talks about his "personal journey," 14 says that he's had to sit across from loyal clients and had to deliver the hard news that his bank is raising their interest rate -- or as he called it "squeezing profits out of relationships." He's been threatened with lawsuits, yelled at and he's observed how interactions with deflated customers have taken their toll on him. "They'll say, 'Why are you kicking me when I'm down? 2009 is the one year in which I have had really bad results which, by the way, big bank, you had bad results too.'"
Like a pre-crisis mortgage brokerage who pays its employees only on volume, but not on the quality of loans, he says his bank openly sponsors a compensation system that is actively manipulated by his peers. "People can game the system and receive large payoffs, and in my view those are violations of ethics."
He says he's raised these complaints with his bosses -- even providing proof, in at least one case. But he has been either politely brushed off, or told not to raise specific issues. Worse, his daily interactions with clients have begun to feel like just another opportunity to drain money from them. "The thing that I enjoy in my day-to-day work is dealing with businesses and individuals and in a way that helps them. And I can say that it is much more difficult to do that today."
Among the latest calls for financial reform, he thinks breaking up "Too Big To Fail" banks is one of the crucial steps. Reducing the size of America's megabanks, he says, would decrease systemic risk -- and he believes it would begin to shift resources away from trading operations and back to productive entrepreneurial businesses.
Whistleblower protection, 14 argues, should be included in any reform bill. "They don't want you to be heard, but the truth of the matter is you might be the canary in the coal mine."
He's seen fellow longtime bankers who've become depressed or dispirited by the new world of banking and the "severing" of the banker-client relationship. But changing his industry, he says, is what motivates him. "I really have a general faith that if I do the right thing, that I'm going to be OK," he says.
Which isn't to say he shares his colleagues' tendency to look the other way.
"When we're trained about the Patriot Act and money laundering, every year we have to take new training courses and sign off that we understand. And we're all told that willful blindness is not acceptable, that you cannot be aware that there might be money laundering and not bring it to the attention of the company. And yet in our incentive programs and in the way credit is given for things, willful blindness is tolerated."
Read the full Q&A on the next page.
Subscribe to the HuffPost Money newsletter!