Tea Party Signs: The Most Outrageous Depictions From Tax Day Protests Across The Country
As Tea Party activists protested across the country on Tax Day some demonstrators expressed their views by carrying signs featuring shocking -- and in some cases hateful -- messages.
In the past, outrageous signs carried by Tea Party protesters have alarmed onlookers for their jaw-dropping depictions, and Thursday's display of signage was much the same.
Here's a slideshow of the most shocking Tea Party signs from protests held across the country:
Did you see a shocking Tea Party sign on Tax Day? If so, please send us your photos.
Send Us Photos Of Tea Party Signs From Tax Day
Find a picture, click the participate button, add a title and upload your picture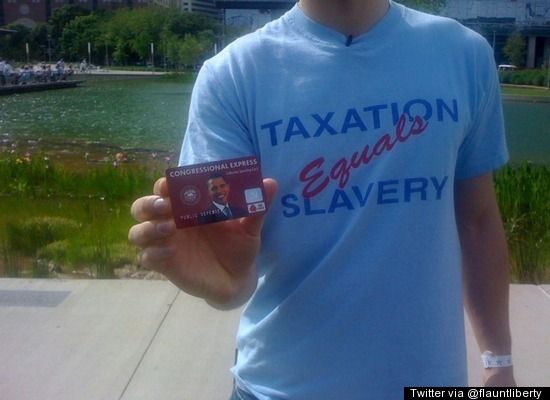 Total comments:
3322
|
Post a Comment
Subscribe to the HuffPost Hill newsletter!