Conan O'Brien burst on to the Twitter scene earlier this year, netting 15,000 followers in the first 30 minutes. (He's now got over 900,000.)
While on the west coast for his comedy tour, Conan visited the Twitter headquarters in San Francisco, where he snapped photos with Twitter staff, tweeted from the HQ, and left a colorful thank you note expressing his gratitude (see photo below).
Twitter's Sean Garrett (@SG) tweeted a picture of a placard left behind by Conan during his visit to Twitter.
The note reads, "Twitter-- Thanks for saving my ass. Your friend, Conan," and includes a drawing of Conan next to a picture of one of the original Twitter icons.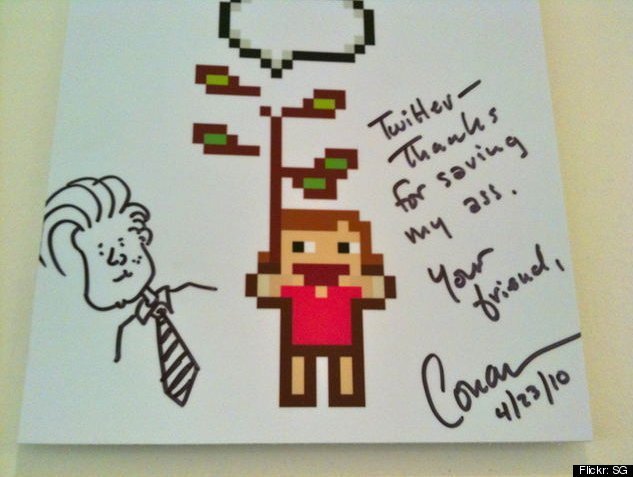 Here's Conan O'Brien's tweet regard his visit to Twitter: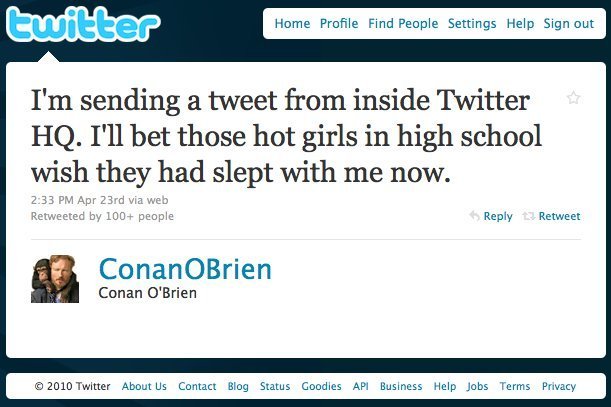 (Via TechCrunch)