Manny Pacquiao Campaigns For Congress In Philippines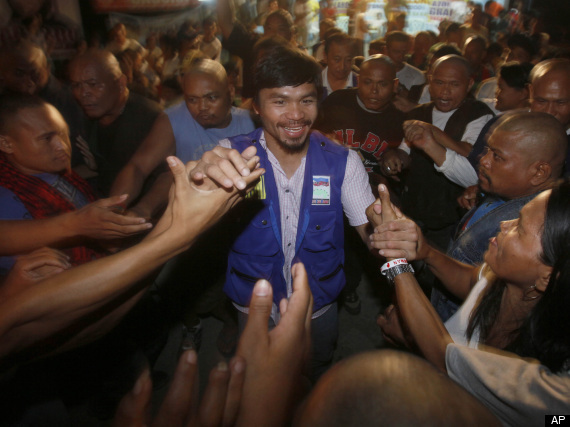 FanHouse:
KIAMBA, Philippines -- In a muddy, muggy, coconut palm-shrouded clearing a mile or so from the gated house that Manny Pacquaio calls home in his Philippines campaign district, the pound-for-pound boxing superstar stood on a crude stage on Thursday, microphone in hand, and appealed to his fans to view him differently.
Not as their sporting icon, who grew up from dire poverty. Not as the fighter who, so far, is creating a massive stir for refusing to fight welterweight Floyd Mayweather because of a request of Olympic-style blood testing to rule out steroid use.
Read the whole story: FanHouse