We've finally come across some shots of young male model Scott Brown. Before he was the senator from Massachusetts, he was 6'1'', suit size 40R-L, waist 32, inseam 34, shoes 10, hair brown, eyes brown. Maggie Trichon of Maggie Inc., who represented Brown, noted he was "drop-dead gorgeous," adding, "Scott just came to life in front of the camera," and that he had "excellent hands," with "straight fingers, perfect nails" and ability to "hold things correctly."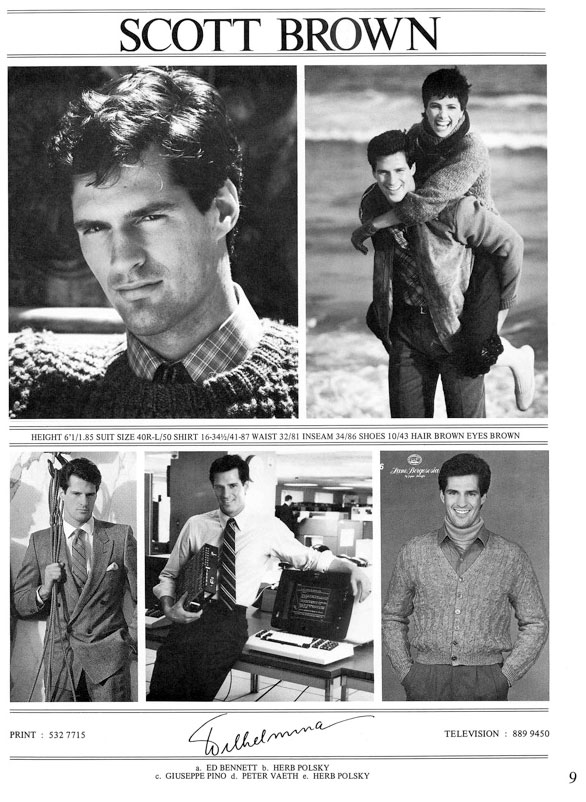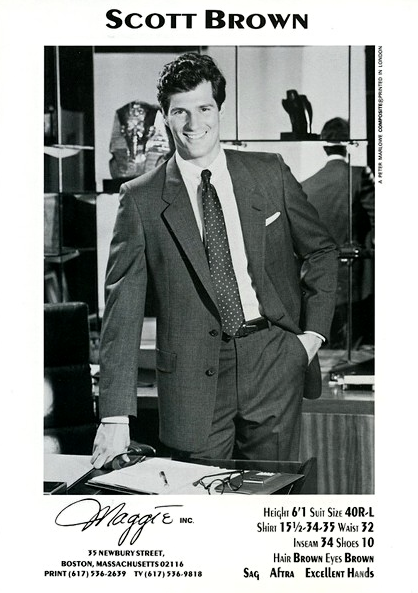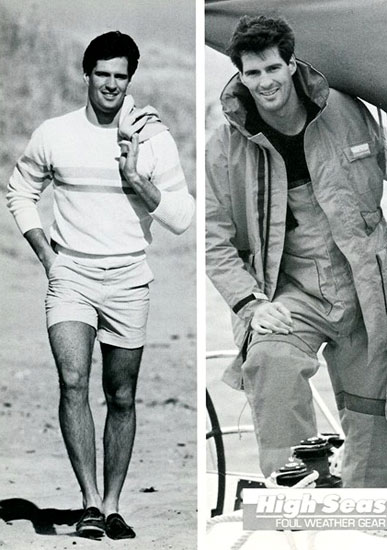 SUBSCRIBE AND FOLLOW
Get top stories and blog posts emailed to me each day. Newsletters may offer personalized content or advertisements.
Learn more