Flea Markets (PHOTOS): Finding Steals Around The World
Green living can often seem like a burden, always asking you to make sacrifices. But one of the most fun ways to live green is by reducing your consumption of new, material goods. That may not sound like fun, but it is when you're shopping at flea markets, which are treasure troves of antique and vintage goods. Flea market season is in full swing, and we're taking a look at some of the most popular ones around the U.S., interspersed with images of flea markets from around the world, because the thrill of finding a steal is universal. Do you have a favorite flea market in your area? Send us your pictures using the participation tool to the right.
Do you have a flea market you frequent in your area? Discover something one-of-a-kind? Send us your pictures!
Find a picture, click the participate button, add a title and upload your picture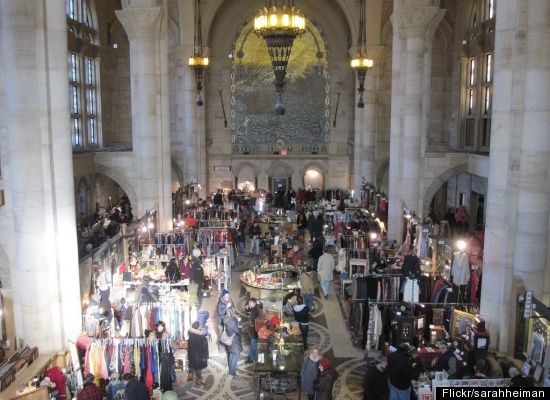 Total comments:
27
|
Post a Comment
My Market Is Better
I Want To Go There!