Not too long ago, The New Republic received a near-perfect resume from a young man named Adam Wheeler, who was vying for a literary internship at the magazine. The three-page document boasted a 4.0 GPA from Harvard, 18 prize and scholarship awards, invitations to lecture, two working manuscripts and proficiency in Old English, Classical Armenian and Old Persian.
But the magazine did hold onto his resume, the entirety of which can be downloaded here. The first page is excerpted below. For more on Wheeler's story, see here.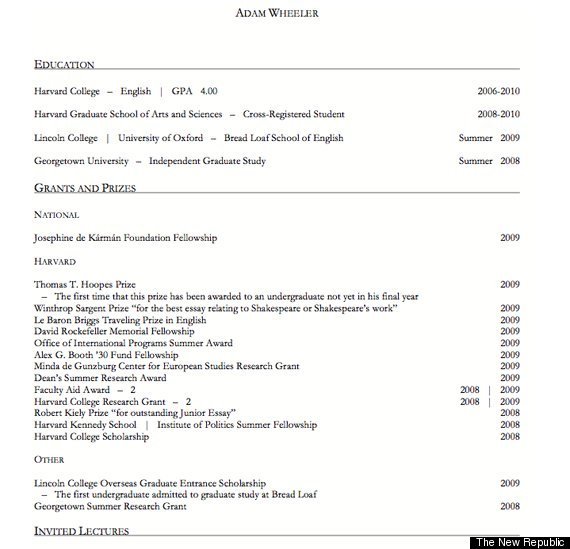 SUBSCRIBE AND FOLLOW
Get top stories and blog posts emailed to me each day. Newsletters may offer personalized content or advertisements.
Learn more