Michelle Obama In Detroit: One Day, Two Outfits (PHOTOS, POLL)
It was a busy day for First Lady Michelle Obama, who flew to Detroit to speak at a White House youth leadership and mentoring event at Wayne State University (read the speech here) along with Spike Lee, Magic Johnson and Kimberley Locke. Then, after a quick wardrobe change, she attended a mentoring luncheon at the Detroit Institute of Arts. Scroll down for more photos.
Unfortunately we were unable to get a better photo of the printed dress. Sorry!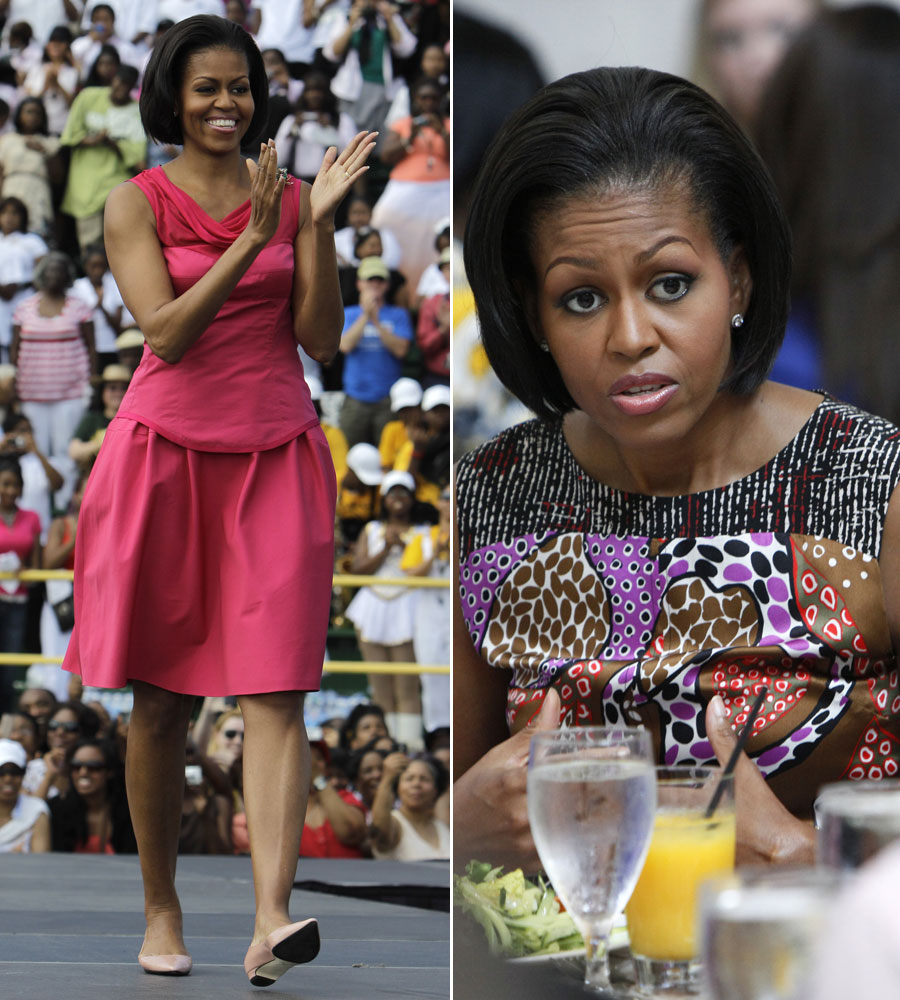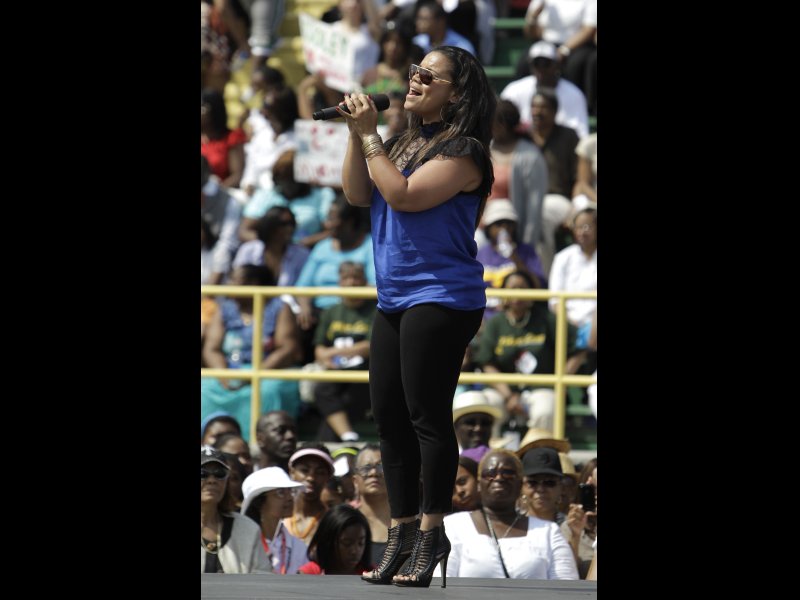 Total comments:
120
|
Post a Comment