Mickey Kaus took some time off from being the a capella singing lawyer on the canceled sitcom Scrubs to attend a "debate" between himself and Senator Barbara Boxer (D-Calif.), whom he is pretending to run against for the Democratic nomination for the California Senate. Boxer, as you might expect, did not show up for this event -- which was staged at a Holiday Inn in San Francisco -- so she was replaced at the lectern reserved for her by a cardboard box. I imagine he held his own against the cardboard box, as he explained how his proposed Senate Select Subcommittee On Belittling Ezra Klein will solve the California State budget crisis.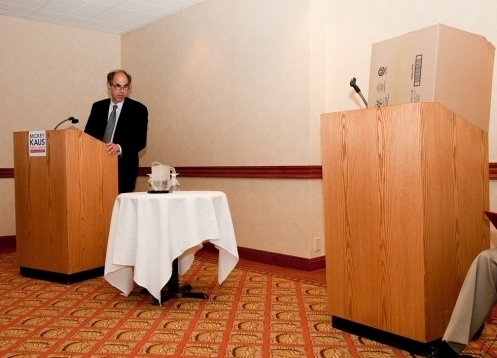 SUBSCRIBE AND FOLLOW
Get top stories and blog posts emailed to me each day. Newsletters may offer personalized content or advertisements.
Learn more