Update 6/4: Claudia Schiffer's rep addressed the photos, saying, "The images were designed to reflect different men's fantasies. They were done very creatively and they are some of Karl Lagerfeld's favourite images of Claudia. People should not jump to conclusions."
Karl Lagerfeld put together 20 years worth of photos of Claudia Schiffer for the 60th issue of Stern Fotografie, a German style quarterly, SassyBella reports. The "portfolio" is available with six different covers featuring different Claudias from sexy secretary to biker chic, but also included is an image of Schiffer in darker makeup and wearing an afro.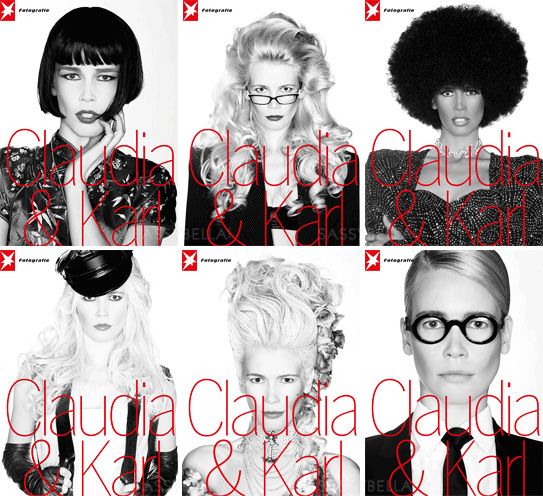 SUBSCRIBE AND FOLLOW
Get top stories and blog posts emailed to me each day. Newsletters may offer personalized content or advertisements.
Learn more