Google's logo is looking a bit different today. The primary-colored G-O-O-G-L-E has been swapped for a green and black, boxed-in logo in celebration of Dennis Gabor, the inventor of holography.
Today marks the 110th birthday of Gabor, who was born June 5, 1900 in Budapest (more here).
His invention of holography won him the Nobel Prize for Physics in 1971.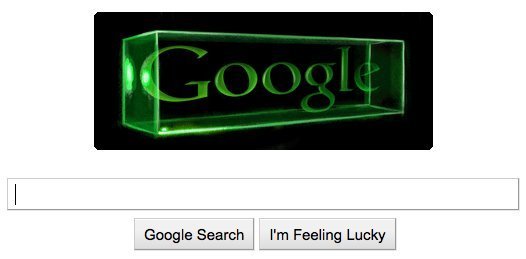 SUBSCRIBE TO & FOLLOW THE MORNING EMAIL
The Morning Email helps you start your workday with everything you need to know: breaking news, entertainment and a dash of fun. Learn more