LA Pot Shops Shuttered: Deadline Arrives For Closure Of LA Pot Shops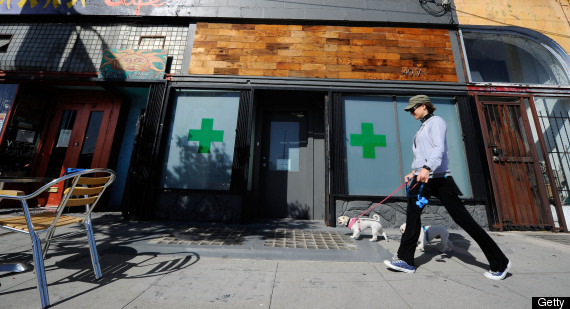 LOS ANGELES (AP)-City officials said Monday they would tally how many medical marijuana collectives refused to close in defiance of a new ordinance before any action was taken to shutter the pot shops.
Monday was the deadline for hundreds of dispensaries to close or face possible civil fines or criminal charges.
Authorities intended to learn which clinics weren't in compliance then regroup to determine what should be done. The count could take several weeks.
Meanwhile, owners of shops that are permitted to stay open because they registered before a 2007 moratorium began filing mandatory paperwork with the city.
The shops have six months to meet new guidelines, which include being 1,000 feet from schools, parks and other public gathering sites. Those dispensaries also must pay more than $1,000 in administrative fees.
In recent years, the City Council has struggled to devise a law to deal with pot clinics. Meanwhile, scores of pot shops cropped up across the city, exploiting a hardship exemption in the moratorium that allowed the businesses to open while awaiting city approval.
"All of us who chose to play by the rules as laid down by the city have been waiting years for this day," marijuana collective owner Joao Silverstein said.
Frank Sheftel walked out of the city clerk's office, grinning and waving his paperwork in victory as he shook hands with another collective operator.
"There's a lot of excitement," he said. "The city is finally putting us in the position that we don't have to look over our shoulder in fear that the city is going to come close us down."
Residents were optimistic that their neighborhoods would no longer be blemished by the pot clinics.
Michael Larsen, president of the Eagle Rock Neighborhood Council, said there have been complaints about patients reselling pot on the street.
Neighbors "just felt they can no longer walk down the street because they are inundated with potheads," Larsen said. "At least we are moving away from Eagle Rock being known as a pot mecca of the northeast portion of the city."
At least two pot shops on that area were closed Monday.
__