Watch out--it's a mini-model in training! Adriana Lima and her daughter Valentina posed for the debut issue of HOLA! Brazil, alongside Lima's hubby and Valentina's dad Marko Jaric. Valentina was born on November 15, 2009 and in the interview Lima talks about her difficult pregnancy, PopEater reports. Lima was diagnosed with preeclampsia, which causes high blood pressure and build up of protein after the 20th week of pregnancy, so Valentina was delivered early at 4.4 lbs. But mom and daughter (and dad, too) are all doing well. Check out this happy family: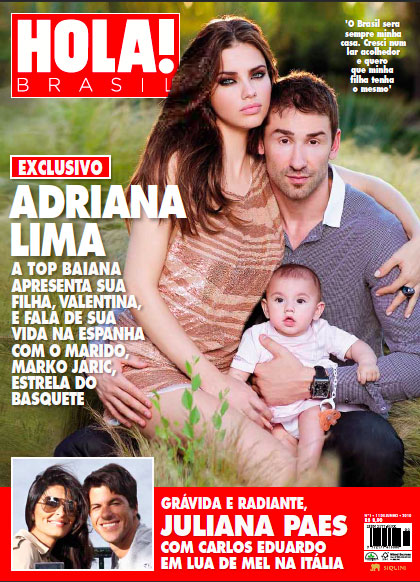 SUBSCRIBE AND FOLLOW
Get top stories and blog posts emailed to me each day. Newsletters may offer personalized content or advertisements.
Learn more