Dixie Chick Natalie Maines debuted a new buzzed hairdo Thursday when the group opened up for the Eagles at the Meadowlands. The group has largely been on hiatus and hasn't recorded in four years, with fellow members Martie Maguire and Emily Robison having filled the break with their group the Court Yard Hounds. They played a one hour set of their old music. Scroll to watch them performing 'Sin Wagon.'
They got good reviews, read here and here.
Here is Natalie's hair this week versus the past few years.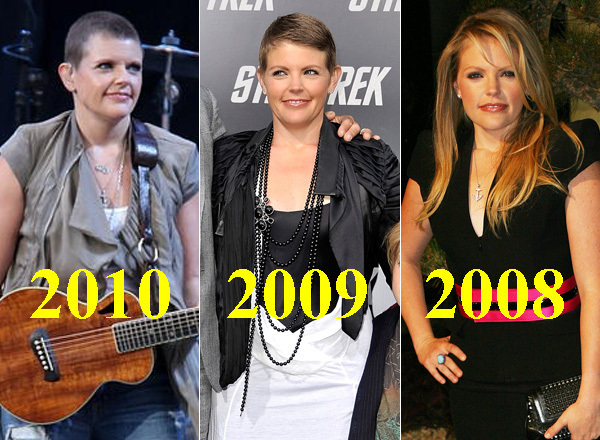 WATCH A CLIP FROM YOUTUBE: