Amanda Bynes took to Twitter on Saturday to announce that she has retired from acting at the age of 24.
Right beforehand she also mentioned a previously-documented sexual preference.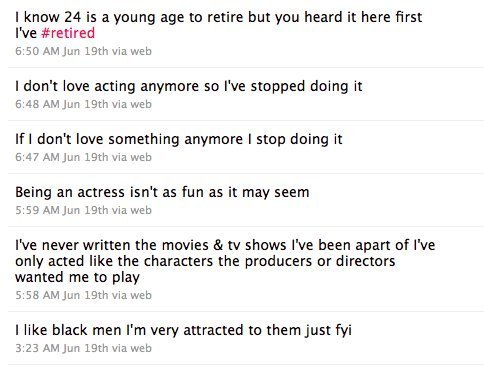 Amanda stripped down for Maxim earlier this year. She has not done a major movie since 'Hairspray' in 2007 but has a supporting role in 'Easy A,' starring Emma Stone and in post-production, due out in the fall.