Gov. Bobby Jindal Still Hasn't Deployed Louisiana's National Guard Forces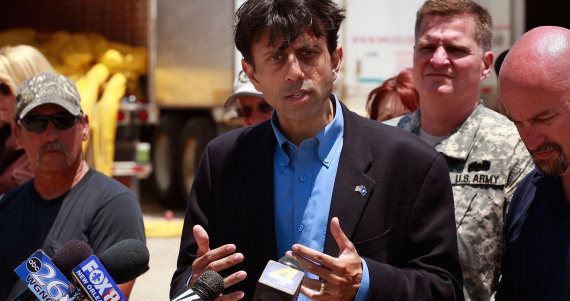 CBS News:
All along the Gulf coast, local officials have been demanding more help from the federal government to fight the spill, yet the Gulf states have deployed just a fraction of the National Guard troops the Pentagon has made available, CBS News Chief Investigative Correspondent Armen Keteyian reports.
That's a particular problem for the state of Louisiana, where the Republican governor has been the most vocal about using all resources.
Read the whole story: CBS News