Get ready for 'The Bachelor Breakup' special, airing July 5. This is the segment filmed a day after Jake and Vienna announced their breakup, during which Jake allegedly threatened to punch Vienna. According to an ABC press release, here is what you can expect.
"Vienna calls Jake 'a liar' and 'a fame whore.' Jake feels Vienna always undermines him and tears him down. They face off about who broke up with whom. Vienna defends herself against allegations of infidelity."
But apparently Vienna fleeced Jake out of thousands of dollars during their relationship.
One friend estimated he spent tens of thousands of dollars on Vienna during their short-lived engagement.

"Jake paid for everything during the relationship," said a confidante.
Meanwhile new photos have surfaced from Vienna's wild past. During a spring break trip to the Bahamas in 2009 Vienna partook in a dance contest in which she buried her face in a man's crotch (photo below) and more. She previously posed topless for a calendar.
PHOTO: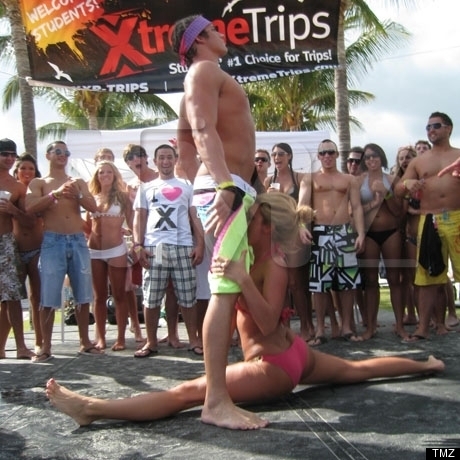 FOLLOW HUFFPOST