Princess Letizia & Asma Al-Assad Meet In Madrid: Fashion Face-Off! (PHOTOS, POLL)
Syria's first couple paid a visit to Madrid on Sunday...resulting in a fashion face-off! Princess Letizia opted for an orange dress with a flower at the waist, while Asma al-Assad wore a pleated and belted blue dress. Take a look and tell us what you think.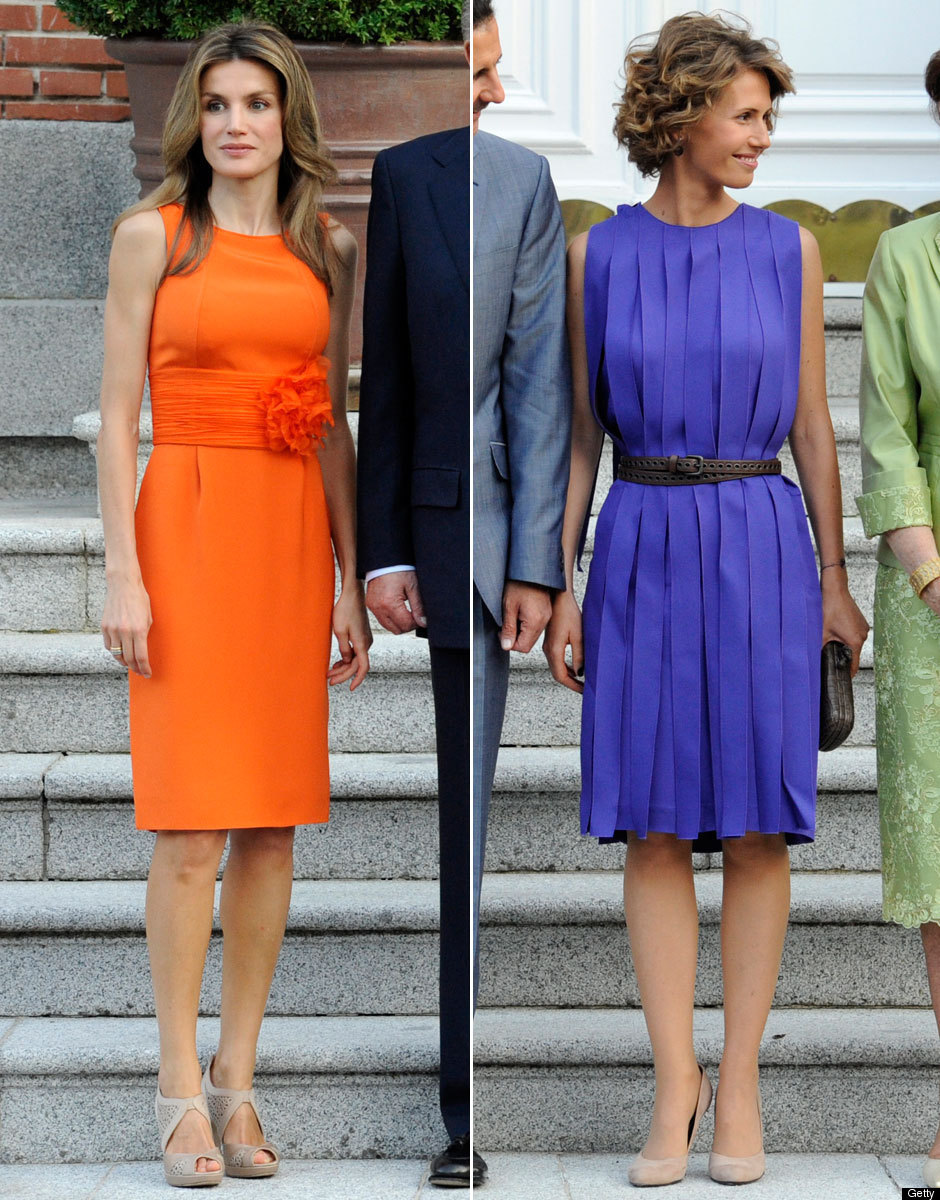 The entire color-coordinated photo: From L to R, Princess Letizia of Spain, Spain's King Juan Carlos, President of the Syrian Arab Republic Bashar al-Assad his wife Asma al-Assad, Queen Sofia and Prince Felipe of Spain.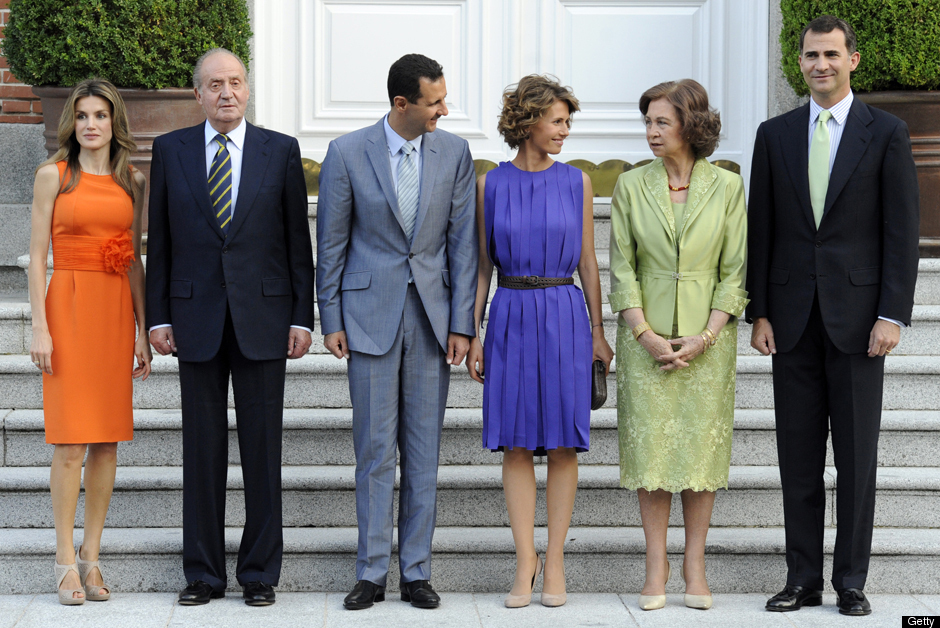 What do you think?