Jesse James House: Price Slashed On Sunset Beach Home
Via RealEstalker: Now that Jesse James is no longer attached to actress Sandra Bullock, it makes sense for him to start liquidating his assets. After all, the Sunset Beach house sits empty now that $15 million-per-movie-Sandra has moved with her baby to New Orleans, and Jesse James still has several mouths to feed. The family home has four bedrooms, each with its own bathroom, and a bathroom for guests. The outdoor pool, with a waterfall and waterslide, is surrounded by glass walls. Jesse James will probably miss what the listing describes as a "desirable three car garage with wall of built in tool crib." Sounds manly. The asking price has been reduced from $6.75 million to $4.99 million.
Photos courtesy of Your Waterfront Dream Home.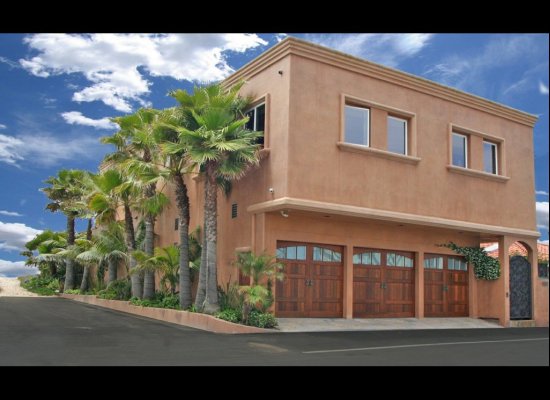 Total comments:
88
|
Post a Comment