Cow Appreciation Day 2010 (PHOTOS): People Dress Up Like Cows For Free Food
It's Cow Appreciation Day today, July 9, 2010, and for Chick-fil-A customers dressed up like cows, that means a free meal.
Chick-fil-A issued the "cattle call" via Facebook, Twitter and its Web site.
Here were the official rules for the Cow Appreciation Day 2010 free meal promotion from Chick-fil-A:
Guests dressed "head-to-hoof" in cow attire will be rewarded with a free Chick-fil-A meal (breakfast, lunch or dinner). For those "too chicken" to wear full cow costumes, Chick-fil-A will award a complimentary entree to customers partially dressed in cow attire, such as a cow-spotted scarf, purse, hat or other accessory.
People have been posting pictures of the event to Twitter. You be the judge: Who has the best cow costume?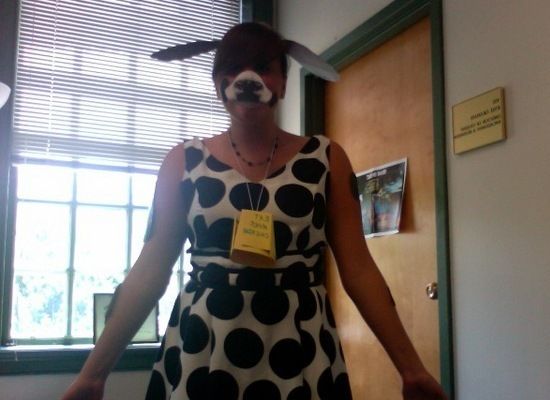 DrFrann

said on 9 Friday 2010 pm31 10:09 pm:


Don't ya just love marketing people? They get paid to think these things up. Seriously. Get paid to think up clever, silly things like this. All day. Cow Appreciation Day. It's fabulous, unless you have to market something you don't believe in. So you quit or you learn to believe in it.
Total comments:
81
|
Post a Comment