Actually, screaming may be too subtle an approach: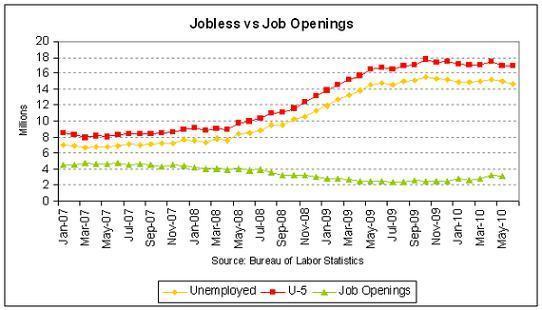 Per Indiviglio: "This chart shows a serious problem. That giant gap consists of Americans who are unemployed, and couldn't get a job even if they wanted to. This emphasizes the need for Congress to extend unemployment benefits. It's pretty clear that millions of Americans remain unemployed because the jobs aren't there -- not because they aren't trying hard enough to find them. In fact, it's not even close."
SUBSCRIBE AND FOLLOW
Get top stories and blog posts emailed to me each day. Newsletters may offer personalized content or advertisements.
Learn more