9 Community Gardens That Make An Impact (Tell Us About Yours)
Whether in the backyard of a school or spanning acres of a neighborhood, community gardens are crucial to contemporary life. These edible landscapes can exist in urban, suburban or rural green spaces and grow vegetables, fruits, flowers, and herbs. According to the National Gardening Association, 1 million new food-specific gardens will be planted this year. In the last year, over 7 million gardens were planted in the United States. With this abundance of gardens, we here at HuffPost Green decided to investigate some of the most impressive community gardening efforts in the nation.
We've put together a list of some of the best community gardens in the country but we know it's far from exhaustive. So we want YOU to send in pictures of your favorite community gardens.
Know a great community garden that's making a difference? Send us a photo and tell us about it by hitting the "participate" button.
Find a picture, click the participate button, add a title and upload your picture
Liz Christy Community Garden (New York City, NY)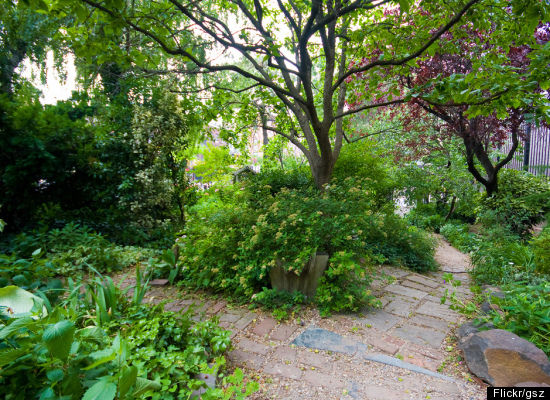 Total comments:
34
|
Post a Comment
Pretty Impressive
Awesome!
Top Community Gardens That Make An Impact

More: Find a community garden near you. Or start your own using The Daily Green's gardening guides.
Read up on gardening tips from the American Community Gardening Association.