While this may be photoshopped, we can't help but love it anyway. A "member" of the Obama administration was promoted to a senior advising position today, according to FoxNews.com...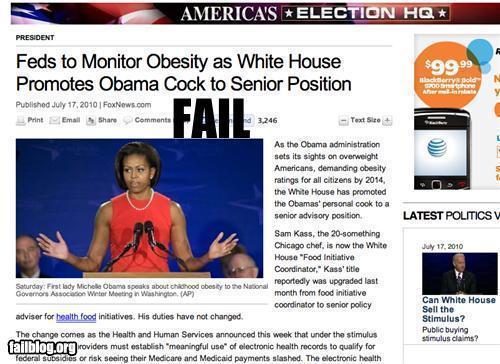 OK, really. Can we just appreciate the gloriousness of this typo? If you're writing an article about Obama's COOK getting a new job, a simple spell-check isn't enough. No red squiggly line is going to tell you that a misplaced 'c' just gave the President's penis a promotion.
(Via FailBlog, Someecards)
SUBSCRIBE AND FOLLOW
Get top stories and blog posts emailed to me each day. Newsletters may offer personalized content or advertisements.
Learn more