Marc Mezvinsky's Suit By Burberry Designer Christopher Bailey (PHOTOS)
The Clinton camp confirmed last night that Chelsea donned a Vera Wang gown and Hillary opted for Oscar de la Renta...but what did Marc Mezvinsky wear? People StyleWatch reports that the groom, groomsmen and father of the bride Bill Clinton wore suits designed by Christopher Bailey of Burberry. Bailey told WWD:
"Sharing in the happiness of Chelsea and Marc" was by far the best part of the whole affair, he said. "Simon, my partner, was at Oxford with Chelsea and Marc, and I love them very much," said Bailey, who designed Mezvinsky's black-tie outfit as a favor.
Take a look at the suits: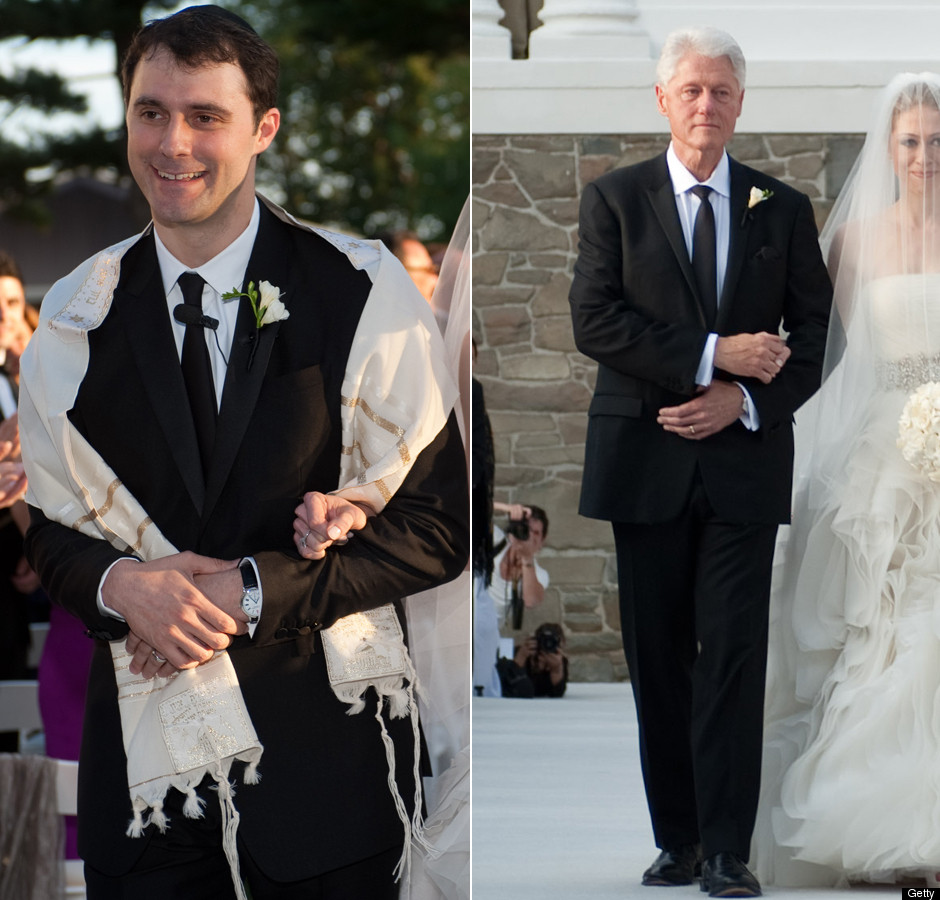 Here's Bailey waiting for one of the buses to the wedding: