Fashion Face-Off: Irina Shayk, Sessilee Lopez & Heide Lindgren Wear White To David Yurman Party (PHOTOS, POLL)
Models took to The Rooftop in NYC on Thursday night for the Sunset Over the Hudson annual party thrown by David Yurman...and it seems that Heide Lindgren, Irina Shayk and Sessilee Lopez all received the same mode memo. The three beauties were clad in white (or off-white) dresses. Take a look at the designs and the accessories paired with each and scroll down to tell us what you think!
From left to right: Heide, Irina and Sessilee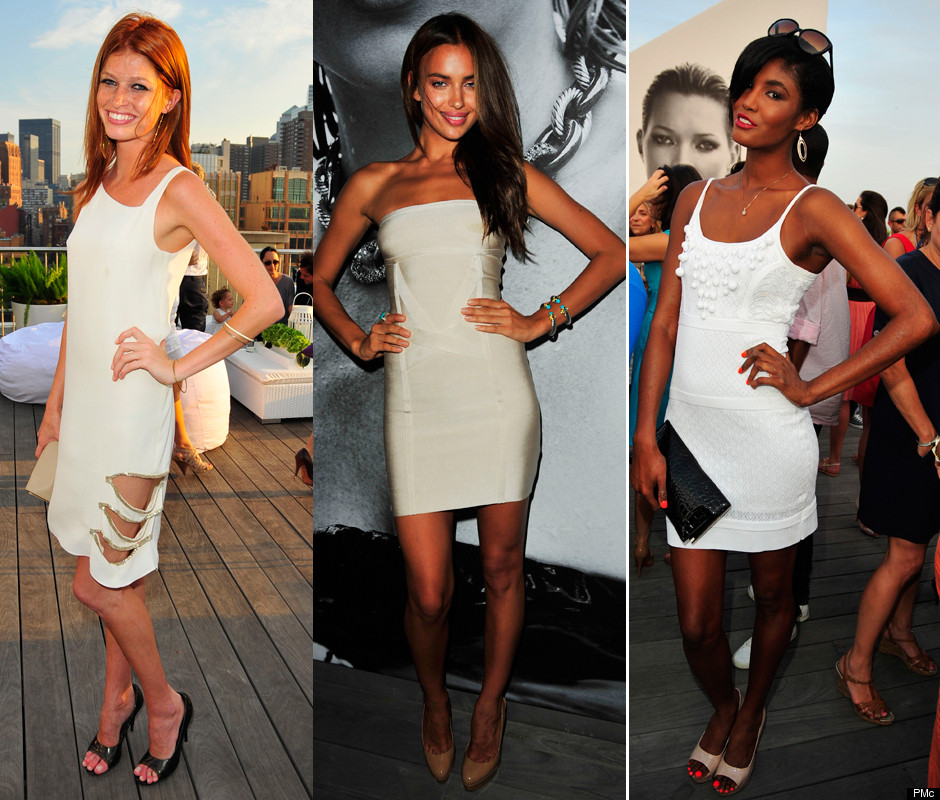 What do you think?