Tim Tebow has done it again. The rookie quarterback can claim yet another resounding marketing victory after the limited edition Nike cross-trainer shoes that bear his name sold out early Friday morning in just 5 minutes.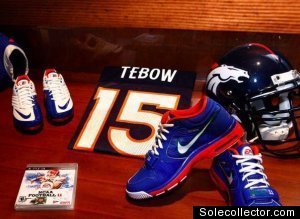 SUBSCRIBE AND FOLLOW
Get top stories and blog posts emailed to me each day. Newsletters may offer personalized content or advertisements.
Learn more