'Third World America': 11 Books Predicting The Collapse Of The Middle Class (PHOTOS)
"Third World America": as Arianna says in her video about the book, it's a tough phrase to swallow when it comes to how we perceive America's powerful economy. But one of the characteristics of a third world country is that there is no middle class, and that's what's happening here. It's been a long time coming and probably began during the Reagan years. The 90s saw a steep decline--when we look at how many kids who went off to college only to return home to live with their parents because they couldn't find jobs, or their work didn't pay well enough for them to live on their own. Then came the precipitous decline of this decade, the credit crisis, the housing bubble, the extreme unemployment.
As usual, there were visionaries who saw this coming and wrote about it. Here are eleven books that predicted the situation we're in now.
Let us know what you think. Is a "Third World America" the new normal, or is there something we can do about it?
"Falling From Grace: The Experience of Downward Mobility in the American Middle Class" (1989) Katherine S. Newman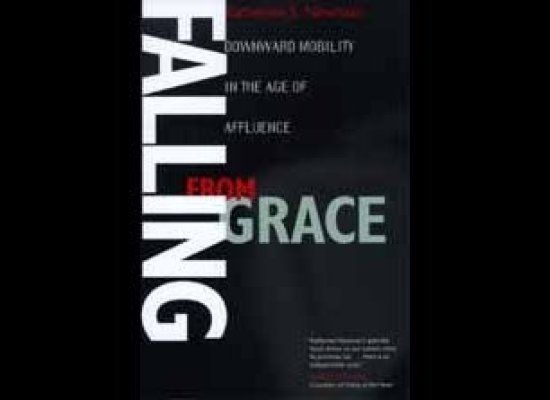 Total comments:
1077
|
Post a Comment
Less Important
Wish We'd Listened!
How have you been impacted by the financial crisis -- and how are you bouncing back? What are you doing to help prevent America from ever becoming a Third World nation?
SHARE YOUR STORY!
We want to hear how you and those you love have been affected, how you are recovering, and what you're doing to improve your own community -- and, by extension, the entire country. Let us know in writing or upload a video to YouTube and send us the link, and we will add your story to the map!
Pledge for the American Dream!
I pledge to spend at least 4 hours this month strengthening my community so America never becomes a Third World nation.