PHOTOS: 9 Incredible Reclaimed Public Spaces
We here at HuffPost Green are big fans of reclaiming, reusing, and renovating, especially with regards to urban transportation sites. Who can resist a project that converts abandoned transportation spaces into green wooded wonderlands?
Did you see the Champs-Elysees when it was turned into an urban garden for two days in May? Have you been to the Santa Fe Railyard or hiked the Airline State Park Trail in Connecticut? What about the High Line, New York's elevated park? From green parks to greenways, check out our slideshow of nine incredible reclaimed transportation sites. As always, we want to hear from you. What are you favorite renovated green spaces? Tell us in the comments.
Champs-Elysees Green Garden (Paris, FR)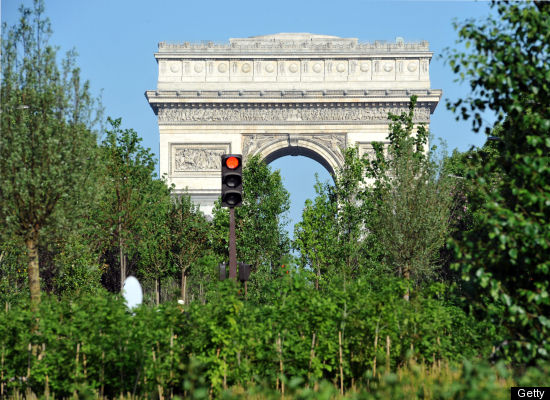 Total comments:
20
|
Post a Comment
Incredible Reclaimed Transportation Sites