Scott Pilgrim: Graphic Novel To Movie And The 7 Other Best Film Adaptations (PHOTOS)
Marking today's release of the hotly anticipated "Scott Pilgrim vs. The World" movie, we've taken it upon ourselves to gather a list of the "Best Graphic Novel-to-Movie Adaptations." We've tried our hardest to stick to graphic novels and exclude superhero comics -- but all Frank Miller and Alan Moore material had to become the necessary exception. From high school loners to a Fascist in Iran, the topics covered in these graphic novels-turned-films certainly runs the gamut, but one thing remains constant: these books and movies are all amazing.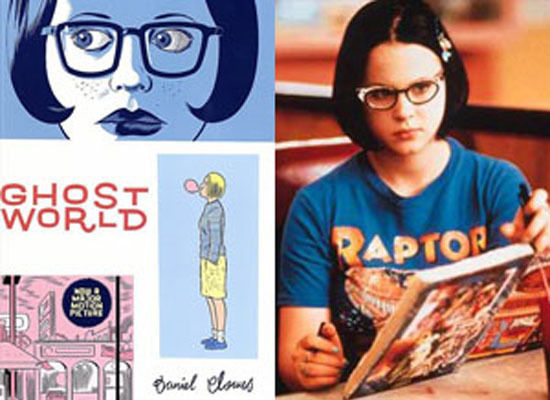 Rictus Grin

said on 14 Saturday 2010 am31 9:37 am:


'The Dark Knight' is not REMOTELY an adaptation of Miller's work. Turn in your nerd card; you're out of the club.
Total comments:
77
|
Post a Comment
Leave It On The Page
Amazing On The Big Screen