The Most Homoerotic Vintage Ads Of All Time (PHOTOS)
Oh the olden days, when men were men... who showered together. There's nothing funnier than unintentionally sexual ads, except maybe unintentionally sexual vintage ads. We've scoured the very back-ends of the Internet to bring you the best in early "hidden" homoerotica. Vote for your favorite and if you've found any we missed, upload them by clicking the "add a slide" button!
Do you have a vintage homoerotic ad stored away? Share it here!
Homoerotic Vintage Ads
Find a picture, click the participate button, add a title and upload your picture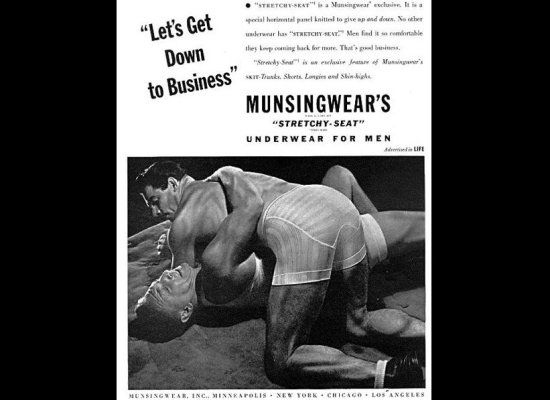 Total comments:
480
|
Post a Comment
Top 5 Unintentionally Homoerotic Ads