Obama Family Plays Mini-Golf, Sasha Nails Hole-In-One (PHOTOS, VIDEO)
PANAMA CITY BEACH, Fla. -- Sasha Obama is proving that the president isn't the only golfer in the family.
On a family trip to a miniature golf course, 9-year-old Sasha hit a hole-in-one in front of the watchful eye of the media, and much to the delight of her father, an avid golfer. The president gave Sasha a high-five, and declared her stroke, "unbelievable."
The president followed up by making par with his two shots on the first hole.
The Obamas are in the Florida Panhandle on a quick weekend trip that the president hopes will jump-start the region's tourism industry, which has suffered following the Gulf oil spill.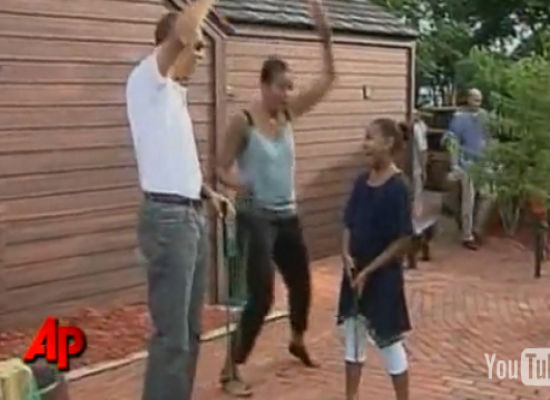 MrUniteUs

said on 15 Sunday 2010 am31 10:39 am:


Good to see the President fitting some quality family time into his busy schedule. Congratulations Sasha! Minature Golf Brings back memories.
Total comments:
645
|
Post a Comment
Par For The Course
Adorable!