CEOs' Anti-Obama Slams: President Compared To Hitler, Mussolini & More (PHOTOS)
At the Aspen Forum this week, Intel CEO Paul Otellini blasted the Obama administration for not understanding "what it takes to create jobs."
"I think this group does not understand what it takes to create jobs," CNET reports the CEO as saying. "And I think they're flummoxed by their experiment in Keynesian economics not working."
Otenelli's remarks thrust him into a growing crowd of chief executives who have publicly doubted or outright slammed the Obama administration's economic policies. As the midterm elections approach, this powerful interest group has ramped up its attacks on the White House. And as they compare the administration to communists or to Hitler, some of America's CEOs are starting to sound more like, well, politicians.
Which comments were the most outlandish? Check them out and vote below: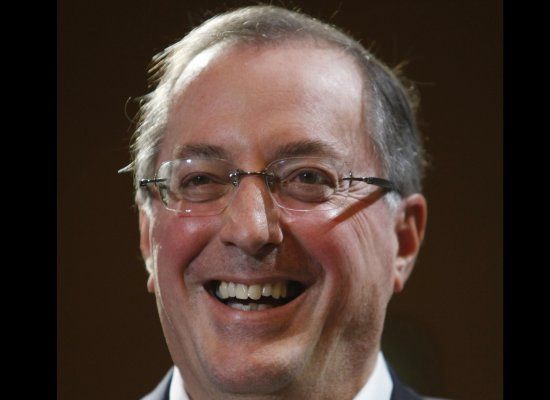 Artemis34

said on 28 Saturday 2010 am31 12:49 am:


You don't understand how things work. It's like running a factory. You have keep up on routine maintenance of the factory. So you get this hot shot in charge of the factory that has a very seductive message, "I can deliver something for nothing." He doesn't do any of the maintenance on the factory. Every body says "Great, look how efficient he is." And he buys the employees off with $300 of beer per employee. Then, when he sees the house of card about to collapse, he is off to another job. The next manager has to do away with the beer. The next manager has to get all the machines repaired, not just maintained which costs more. It disrupts the production so she has lay people off while the machines are being repaired. Customers get frustrated with delays and take their orders elsewhere and revenues fall. Now, I'm sorry, factually all that is the fault of the first manager not maintaining the factory, but in many businesses, including the ones run by these dum@sses, the executives will say "I never saw a more clear cut case of the difference that leadership makes. We didn't have all these problems with the FIRST manager." And they are idiots for saying it and believing it but it happens every day. The Republican party fielded a weak ticket to give the presidency to a black guy they could scapegoat for everything that they have done wrong, like the 1st manager.
Total comments:
2941
|
Post a Comment
Most Unfair Anti-Obama Comments From CEOs
Subscribe to the HuffPost Money newsletter!