The Emmy opening was an awesome song-and-dance routine with the cast of 'Glee,' Jon Hamm, Betty White, Tina Fey, Kate Gosselin, Joel McHale, Jorge Garcia and more.
Set to Bruce Springsteen's 'Born To Run,' the whole six minutes is below.
WATCH: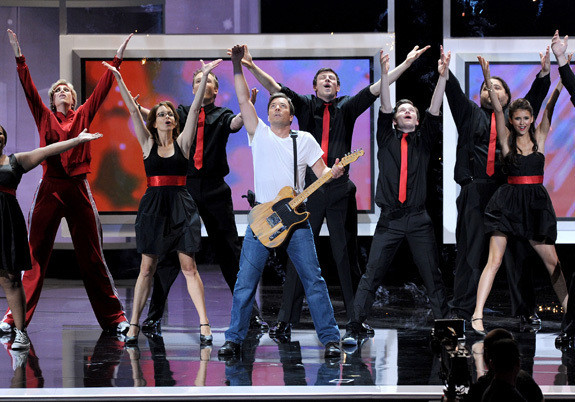 SUBSCRIBE AND FOLLOW
Get top stories and blog posts emailed to me each day. Newsletters may offer personalized content or advertisements.
Learn more