The 14 WORST Toys For Girls (PHOTOS)
Congratulations, it's a girl! Get ready for pink, rhinestones and a plethora of gender-affirming toys. From cleaning trolleys to Bratz babies, we found the most ridiculous toys marketed to young girls. If you thought Malibu Barbie was a poor role model, how about Pole Dancing Dolly? Take a look and tell us which toys are just too ridiculous and which ones might make it into your shopping cart one day.
Have you seen a ridiculous toy marketed to girls? Submit it below by uploading a photo and adding a title!
Submit Your Own Terrible Toy For Girls
Find a picture, click the 'Add A Slide' button, add a title and upload your picture!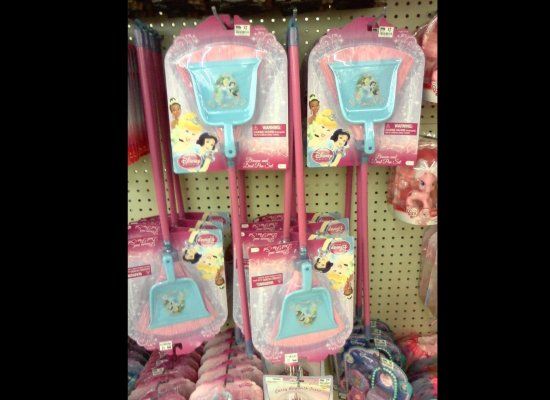 HHarvey

said on 5 Sunday 2010 am30 11:12 am:


Funny, but Sky Dancers..really? I love those things. My son has the boy version and I always play with it.... outside of course.
Total comments:
567
|
Post a Comment