For the past year, Food52.com readers have been voting in weekly showdowns of reader-submitted recipes on a given theme. The winning recipes of each week will end up in Food52's upcoming cookbook, along with bios of the people who submitted them (Food52 explains the process in simple detail here).
Food52 and its co-founders Amanda Hesser and Merrill Stubbs have invited HuffPost Food readers to vote on the contest for week 11 (of the second year).
Week 11's showdown is for the best condiment.
Fresh Sriracha (aka, homemade 'Rooster')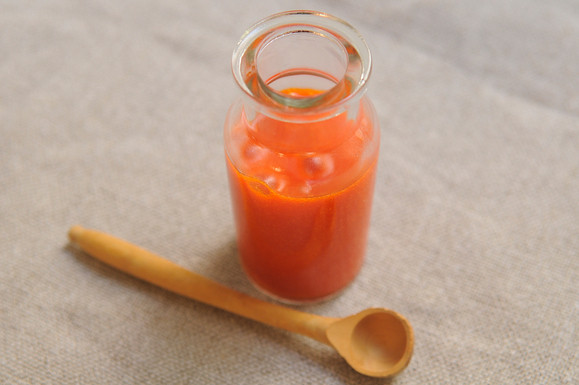 Photo: Melanie Einzig
Amanda and Merrill's notes on Fresh Sriracha on Food52.com:
Warning: once you make edamame2003's version, you may never be able to go back to commercial sriracha again. The vibrant color and piquancy of the fresh fresno peppers, combined with plenty of garlic and a boost of vinegar, make for a zippy, versatile condiment that would be great with anything from banh mi to scrambled eggs. We'd never used palm sugar before and were intrigued by its gentle sweetness, which helps to round out the heat of the sriracha. - A&M
View the Fresh Sriracha recipe here.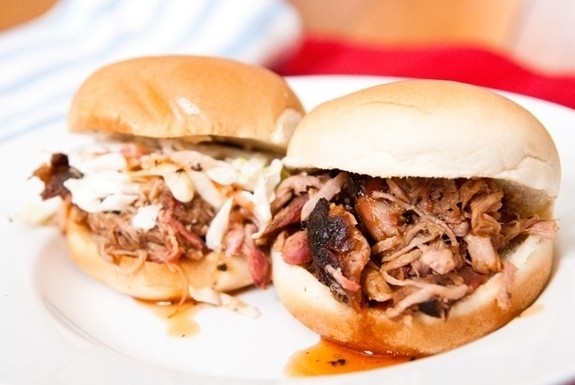 Photo: ShoeboxKitchen
Amanda and Merrill's notes on Dead Guy Sauce on Food52.com:
Remember Shakespeare's famous line about a rose by any other name? Apparently it applies to barbecue sauce as well. We were both amused and baffled (Googling made us none the wiser) by ShoeboxKitchen's recipe title, but the sauce speaks for itself: it's tangy and bright with layers of flavor, but without the cloying sweetness of so many other barbecue sauces. This sauce would be great slathered on chicken, or with pulled pork, which is how ShoeboxKitchen recommends serving it on their blog. - A&M
View the Dead Guy Sauce recipe here.
FOLLOW HUFFPOST